Phycobiliprotein - Flogen®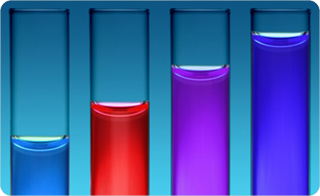 Flogen®, a globally leading fluorescent reagents brand, offers a comprehensive profile of quality Microalgae-derived phycobiliproteins, conjugates, and conjugation service for applications in flow cytometry, immunoassays, fluorescence microscopy, and medical imaging.
Experience and Reliability
FEBICO is a well-established company with over 30 years of professional experiences on microalgae cultivation, purification and product development.
Cost Effectiveness
We are one of the largest phycobiliprotein producers in the world. With the in-house research facility, we are capable of extracting and purifying top quality phycobiliproteins to make quality reagents with the best cost-effectiveness in the industry.
Quality and Convenience
We lead the industry with the best fluorescent intensity, purity, and minimal lot-to-lot variations.
Related Product

---