Patents & Quality
Patents and Quality
1. The only pure mountain spring water cultivated microalgae in the world.
FEBICO is the only company in the world that uses clean, uncontaminated, environmentally protected mountain spring water as a source of water that feeds into the cultivating pools. Our microalgae is 100% natural and pollution-free.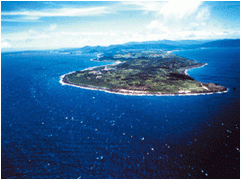 2. Naturland / EU & USDA-NOP Organic Certified producer.
The First Naturland/EU Organic Certified Chlorella and Spirulina producer in the world and the first manufacturer receive Organic Chlorella under the USDA-NOP standard certification.
3. The only "Cracked Cell wall" patent processed chlorella in the world, allowed for 80% absorption.
The thick cellulose cell wall of chlorella can only be partially digested (about 40%) by stomach acid. The conventional trituration technique commonly used in the health market grinds to break the cell wall but also introduce heavy metal pollution and losses of trace mineral and nutrients.
FEBICO Chlorella is processed with patented "Cracked Cell Wall" method to pop the impeccable cell wall like popcorn. The cellulose cell wall of chlorella will be cracked by certain pressure and temperature difference, but the nutrition will be 100% preserved. So the digestive rate is twice the amount compared to most marketed chlorella.
4. Apogen® US Patent certified.
The special protein extract from Spirulina has the unique characteristics of anti-viral property. Apogen® is certified with US Patent (6346408) and proves to be effective in preventing infection and replication of enterovirus 71 and influenza type A and B. FEBICO has developed a series of Apogen® products with collaboration of Chang Gung Medical School.
5. ISO 22000 & HACCP Certification for Quality