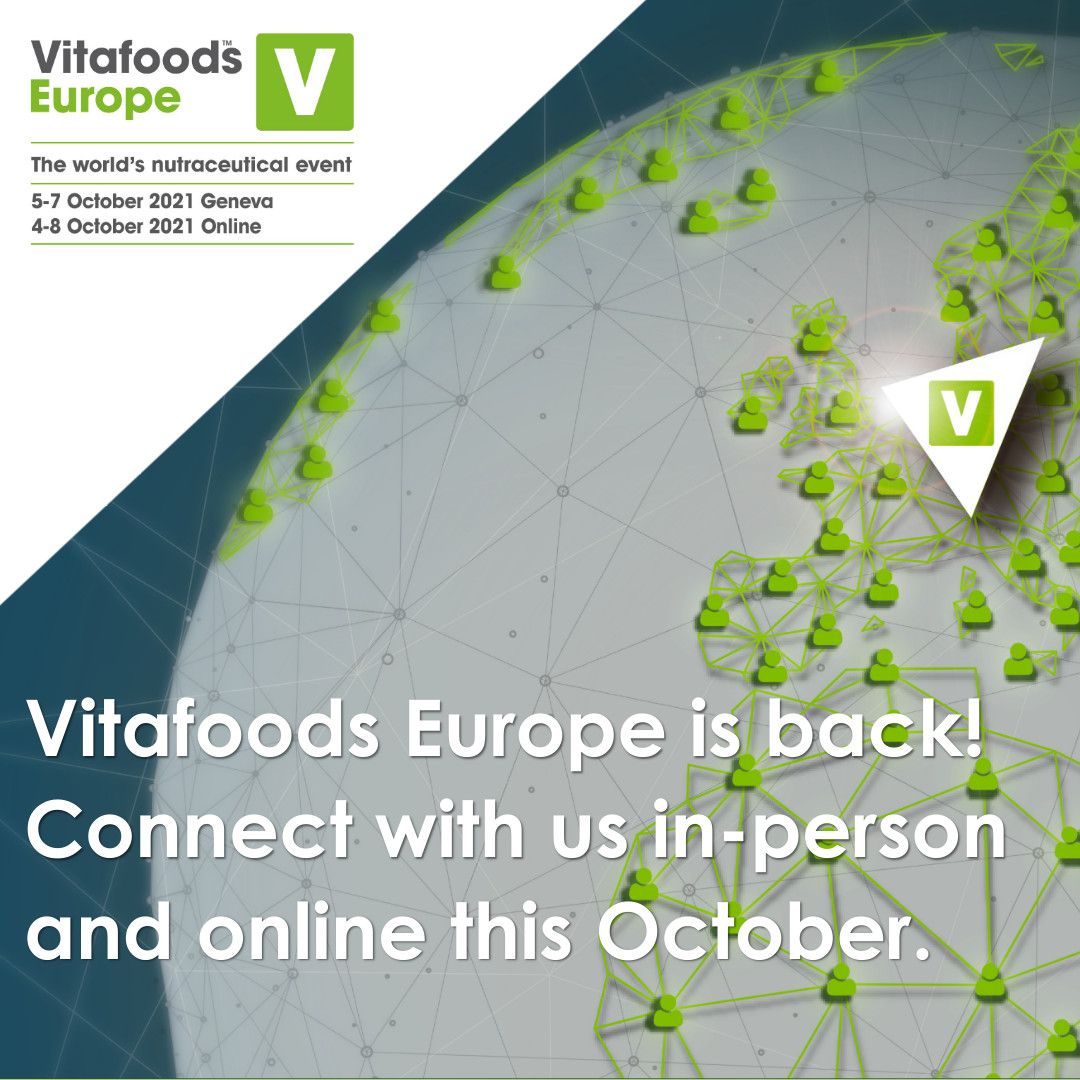 Vitafoods Europe 2021- The world's nutraceutical event is back
An in-person event will be hosted at the Palexpo, Geneva, 5-7 October, with an accompanying virtual event running in parallel 4-8 October.
---
05 Oct, 2021
Algapharma/FEBICO is committed to offering high-quality Chlorella, Spirulina, Apogen, Chlorella Growth Factor(CGF), Nattokinase and Probiotics to our esteemed customers. Both organic and premium natural microagale are available. In addition to looking for distributors of our branded products, we also offer OEM service for your private labeling needs.

We will be available at Vitafoods platform from 4-8 October for event and meetings!
Please feel free to contact us if you're interested in arranging an online meeting with us. Come to discover our products and our new products!
Related Products
Vitafoods Europe 2021- The world's nutraceutical event is back | EU & USDA Chlorella, Spirulina & Dietary Supplements Manufacturer | Far East Bio-Tec Co., Ltd.
Located in Taiwan since 1976, Far East Bio-Tec Co., Ltd. has been a chlorella, spirulina and dietary supplements manufacturer. Their main products, include Organic Spirulina, Organic Chlorella, Spirulina Natural, Chlorella Natural and Nutritional Supplements, which are produced with advanced fermentation facilities to produce high-quality nattokinase and spore-forming probiotics.
With almost 50 year experiences ,FEBICO is committed to provide quality microalgae superfoods and health supplements to our global customers along with our best services. Manufacturer of spirulina and chlorella (organic certified and natural) in Febico brand finish product, raw powder, bulk tablets, private labeling and OEM/ODM.
FEBICO has been offering customers Naturland / EU and USDA-NOP certified chlorella, spirulina and dietary supplements, both with advanced technology and 47 years of experience, FEBICO ensures each customer's demands are met.