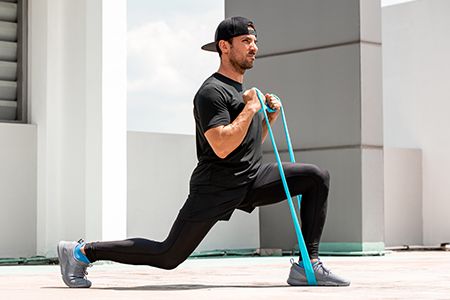 Man's Health
Best Powerful Supplements for Men
Comparing with women, men tend to have more men's health risks due to their lifestyle and higher stress. Therefore, it is crucial that men should know more about looking after their health. There are some of health problems that men may face to, such as cardiovascular disease, thyroid disorder, male infertility and androgen deficiency.
---
Febico Cordyceps Militaris is an ancient Chinese herb which is helpful in anti-cancer, anti-aging and promoting blood circulation. Febico Zinc enriched Spirulina not only helps to improve the development of sperm production but also provide the necessary nutrients for treatment of reproductive disorders.
Best Powerful Supplements for Men for Man's Health | 100% Made in Taiwan Organic Spirulina & Chlorella Manufacturer | Far East Bio-Tec Co., Ltd.
Located in Taiwan since 1976, Far East Bio-Tec Co., Ltd. has been a chlorella, spirulina and dietary supplements manufacturer. Their main products, include Best Powerful Supplements for Men, Organic Spirulina, Organic Chlorella, Spirulina Natural, Chlorella Natural and Nutritional Supplements, which are produced with advanced fermentation facilities to produce high-quality nattokinase and spore-forming probiotics.
With almost 50 year experiences ,FEBICO is committed to provide quality microalgae superfoods and health supplements to our global customers along with our best services. Manufacturer of spirulina and chlorella (organic certified and natural) in Febico brand finish product, raw powder, bulk tablets, private labeling and OEM/ODM.
FEBICO has been offering customers Naturland / EU and USDA-NOP certified chlorella, spirulina and dietary supplements, both with advanced technology and 47 years of experience, FEBICO ensures each customer's demands are met.