Best Sale
Brain Health | Microalgae Based Raw Materials & Finished Products Supplier | FEBICO
Based in Taiwan, Far East Bio-Tec Co., Ltd., since 1976, is an ISO-22000 and HACCP certified Taiwanese manufacturer with more than 4 decades of experiences in producing microalgae based raw materials and finished products, including Chlorella, Spirulina, Chlorella Growth Factor CGF, patented microalgae extract, Nattokinase, probiotics and nutritional supplements. Apart from seeking distributors of FEBICO brand products, we're offering raw materials, finished products, private labeling as well as OEM/ODM services.
FEBICO is the first Naturland/EU Organic Certified Chlorella and Spirulina producer in the world and the first manufacturer receive Organic Chlorella under the USDA-NOP standard certification. In addition, the only "Cracked Cell wall" patent processed chlorella in the world, allowed for 80% absorption.
FEBICO has been offering customers high-quality microalgae based raw materials and finished products, both with advanced technology and 40 years of experience, FEBICO ensures each customer's demands are met.
Our high value products
Organic Spirulina
,
Organic Chlorella
,
Chlorella Growth Factor
,
Phycocyanin
,
Nattokinase
,
Lactobacillus sporogenes probiotics
,
Apogen Microalgae Protein
,
Trace elements & minerals
,
Nutritional Supplements
,
DHA Algae Oil
,
Antivirus spray
and feel free to
Contact Us
.
Brain Health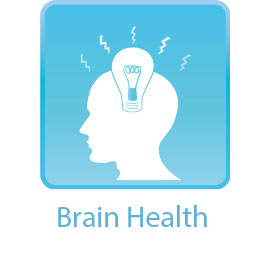 Brain is refering to the ability of learning, memory, concentration, logic and analysis. It governs your senses of the world. However, every brain may change due to external environment, pressure, lifestyle, especially the aging process. Consequently, it is indispensable to provide the brain with essential nutrition in keeping it work healthy.
DHA and omega-3 are essential fatty acids to help the brain development and function. Febico Vegetable DHA is made from marine microalgae containing rich source of vegetarian DHA algae oil and can support a healthy pregnancy.
---